This week on Crafty Gals Corner we're doing a

nything goes challenge.
We have four amazing and generous sponsors for our challenge, so be sure to play along for a chance to win one of the fabulous prizes sponsored by: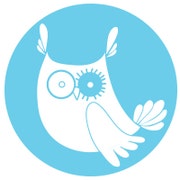 Pretty Grafik Design
Prize ~ 1 Image Pack
Prize ~ $15 Gift Certificate
Lacy Sunshine
Prize ~ 3 Digital Images
This is the card I created for this challenge - I really love this image. It reminds me of my daughter Rowynn. She loves Robots. I colored the girl to match my daughter -Yes, she has blue hair.
You have until 12:00 pm CST on January 30, 2018 to play along with us.
Good luck, and thanks for joining us today! I can't wait to see all your amazing projects!