Hello Crafty Friends - I am here with a fun shaker card featuring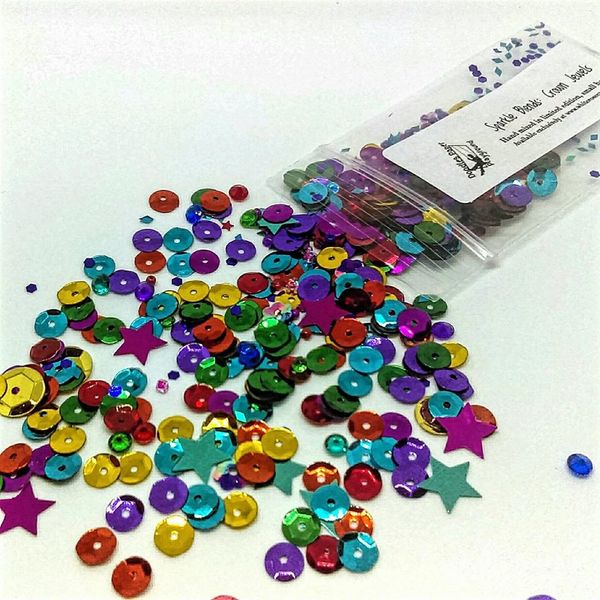 This bold combination of ultraviolet, teal, ruby red,
emerald green, and coppery orange and gold is sure to fit the bill,
with its variety of bright metallic cup sequins, assorted-sized star confetti,
sparkly faceted crystals and prismatic giant glitter in both hexagonal and diamond shapes.
You can't go wrong with this striking blend for any celebration!
Here is the card I created
Materials Used:
Papercrafter Die: Be Merry
Recollections Brand 65lb Cardstock: Red
Recollections Brand 65lb Cardstock: Gold
Recollections Brand 110lb Cardstock: White
MB3, MB4, EB5, CR2, MG1, MG2, BT2, BT3
HB2, HB3, TB2, TB3, AG2, AG3, CT4, GY2,
DR1, DR4, IG3, IG4, BG2, BG3
Copic Marker: B00
Sakura Gelly Roll Pen: Gold, White, and Black
Thank you for stopping by the blog today. I hope you found some inspiration!
if you create a project with our Sparkle Blends.
There is also a new Facebook group where you can share
creations you have made with Sparkle Blends!
Come check it out, share some inspiration!
All of our Sparkle Blends can be purchased only at the